Production Information
Ascent tells the story of a woman who improves herself to death.

In her quest to feel forever fresh and live up others' and her own expectations of how she ought to be, she undergoes a series of physical transformations, ranging from haircuts to facelifts, and more invasive procedures. Reaching for her ideal self, she ascends into oblivion.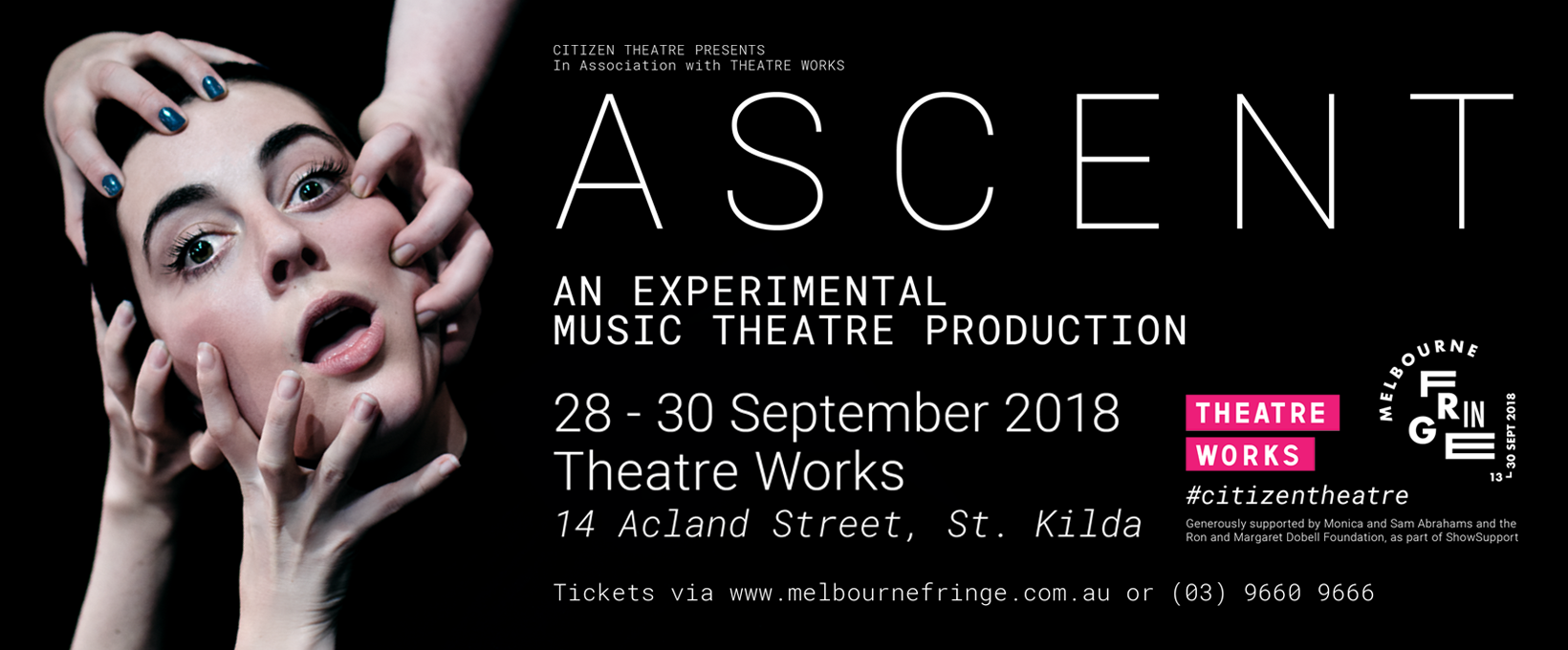 Production Images
The Citizen Theatre ensemble tells the story of ASCENT by creating optical illusions with movement and light, along with an experimental use of song, voice and musical elements.

The performance takes place in near darkness accentuating the skin of the performers and allowing the ensemble cast to build new bodies on stage and slowly remove body parts as the protagonist undergoes increasingly evasive procedures in her quest for perfection.
Cast
Kala Gare
Jordan Barr
Kayla Hamill
Marty Alix
Willow Sizer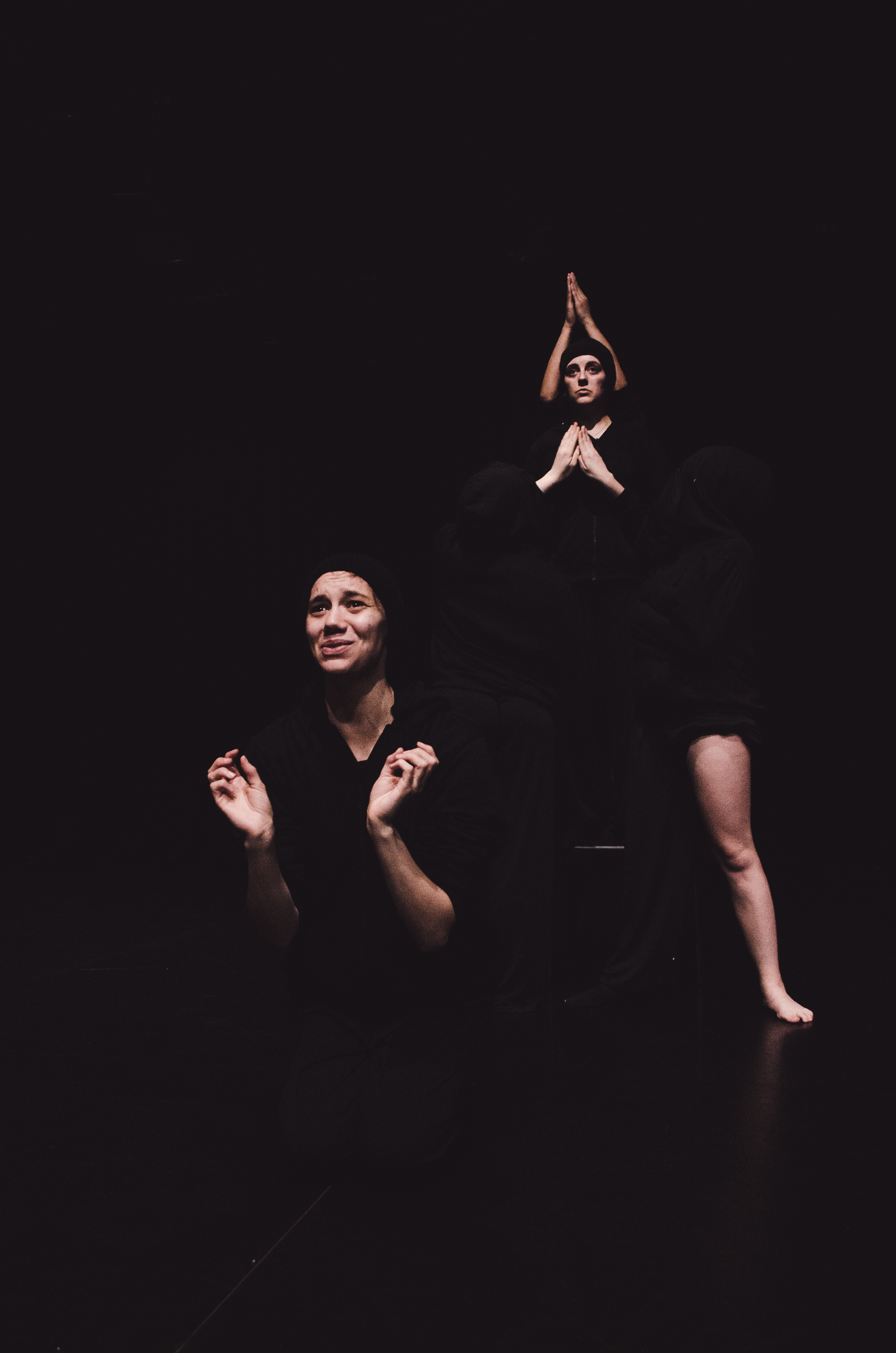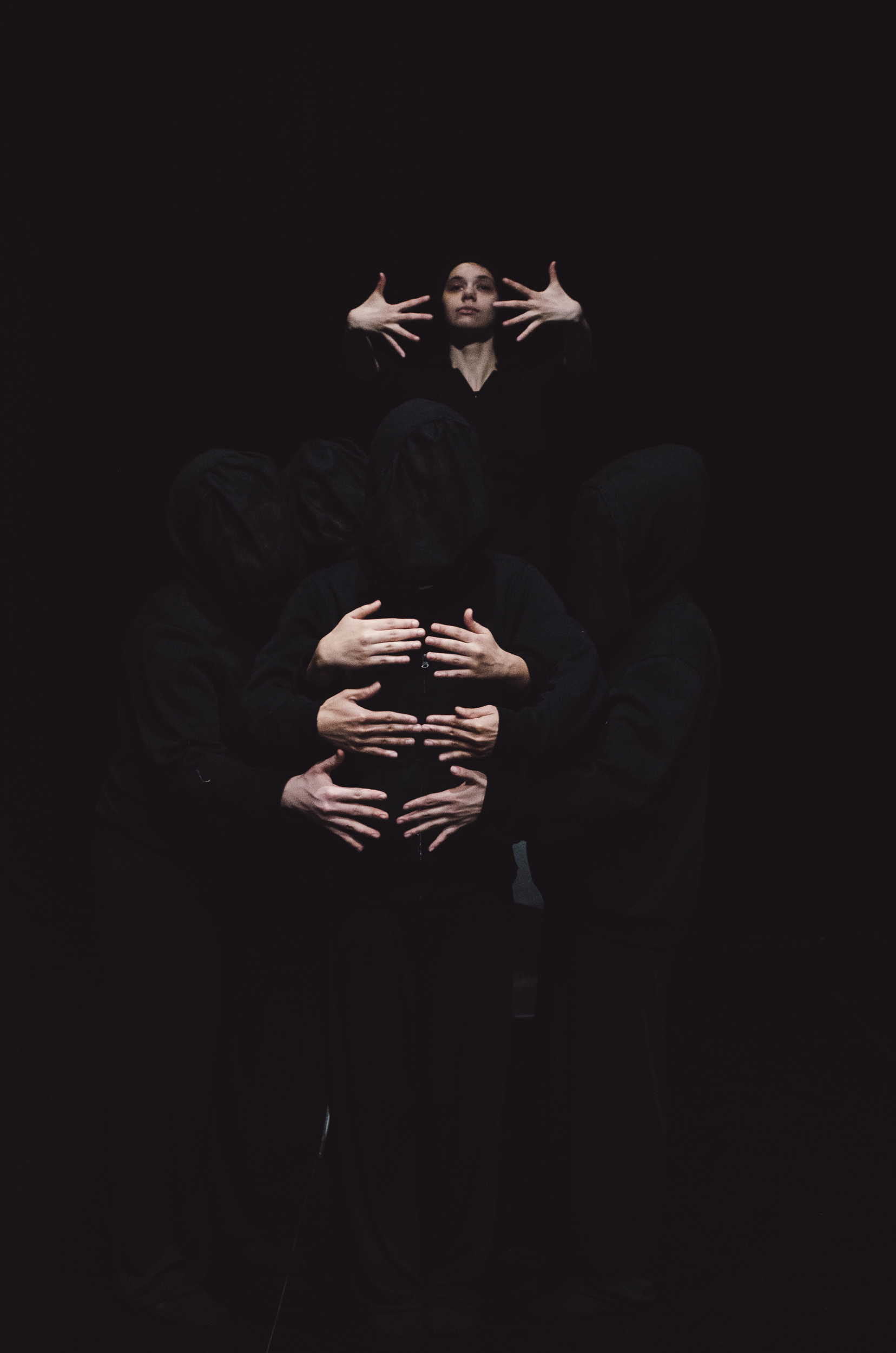 Making-of Ascent Documentary
Credits
Performers
Kala Gare
Jordan Barr
Willow Sizer
Marty Alix
Jessica Vellucci
Creatives & Crew

Writer, Director & Producer: Jayde Kirchert
Design & Art Direction, Photography, Videography: Stu Brown
Composer: Imogen Cygler
Lighting Designer: Ashleigh Barnett
Stage Manager/Operator: Sophie Andrew
Social Media Coordinator/Producing Assistant: Steph Clare-Cover
Publicist: Sassy Red PR
Special thank you to Jack Wunsch & Jenni Little (early workshop collaborators)
This production was generously supported by Monica and Sam Abrahams and the Ron and Margaret Dobell Foundation, as part of
ShowSupport
.