Stepping Out
by Richard Harris

Presented by Nineteen 98 Productions

Chapel Off Chapel
15 April - 3 May 2020
Postponed due to COVID-19


---

Stepping Out follows the lives and loves of an unlikely group of women – and one man – as they stumble through their weekly tap class in a shabby North London church hall.

Mavis (played by Liza Minnelli in the popular 1991 film adaptation) is an out-of-work professional dancer/actor who runs the amateur tap class to support herself between occasional paid gigs. Pressure rises when Mavis decides to enter the class into a public fundraiser concert performance night. There's only one problem, they are terrible at tapping.

This story is equal parts slapstick and soul. These women give 99% of their time to the men in their lives, but their tap class is their time. It's group therapy, in leg warmers and top hats.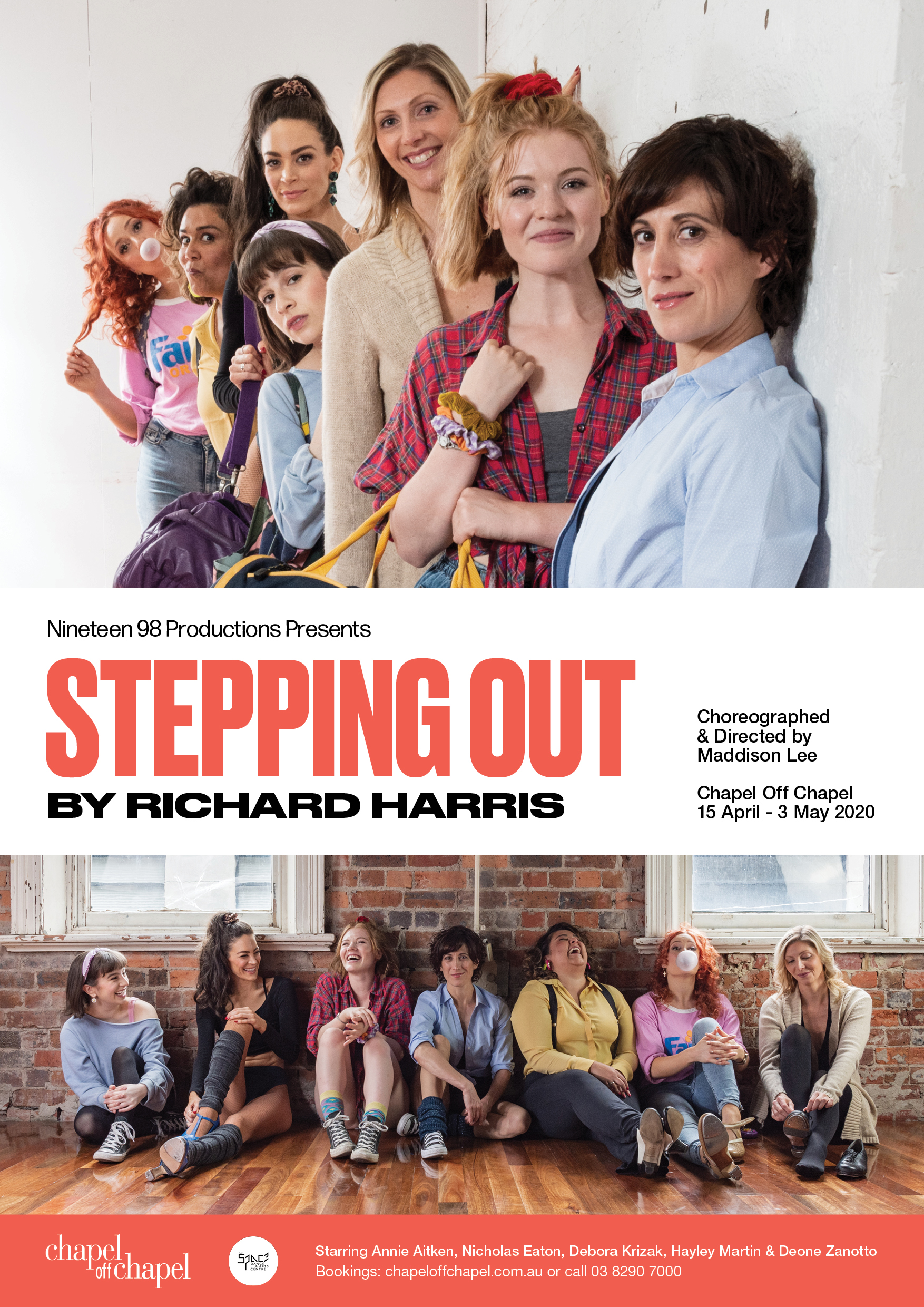 ︎︎︎ Hero images + poster design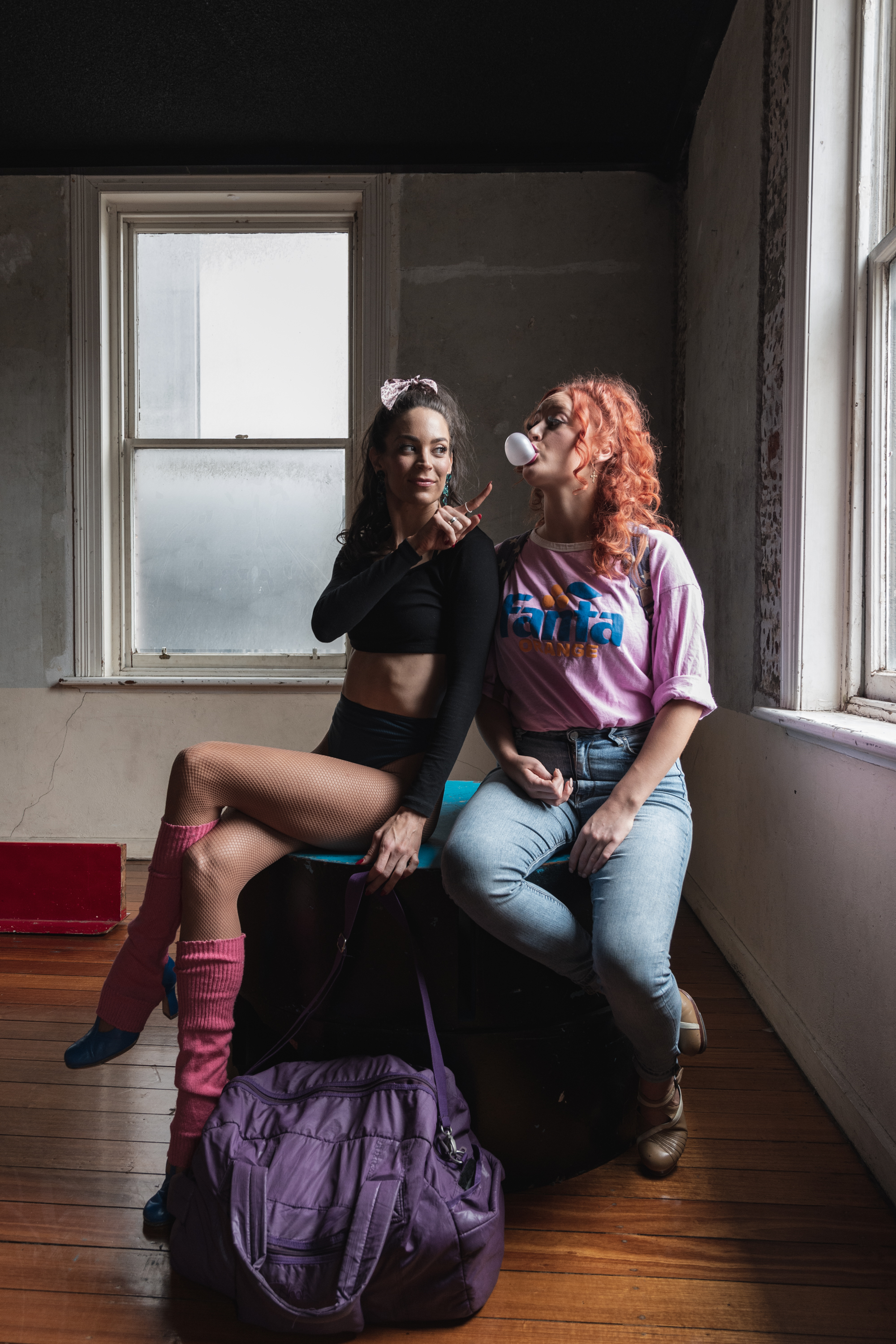 ︎︎︎ Promotional photography
---
Credits
Written by Richard Harris
Directed and Choreographed by Madison Lee
Assistant Director and Choreographer: Ellyn Gwillim
Set and costume design: Helen Rofe
Lighting Design: Tim Bonser

Starring Annie Aitken, Debora Krizak, Deone Zanotto, Hayley Martin, Nicholas Eaton, Meredith O'Reilly, Carla Jane McCallum, Luisa Scrofani and Erica Wild.